3@1 Business Centre Franchise - Klerksdorp
Friday, 14 June 2013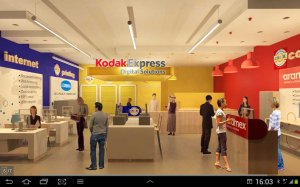 Item details
City:
Klerksdorp, North West
Contacts

Belinda Dunn

0828564654
Item description
We would like to expand our brand in Klerksdorp and are looking for good entrepreneurs to partner with.

DESCRIPTION: 3@1 provides fast and cost effective methods of communication and communication products to companies, as well as households through local outlets, carefully positioned close to customers. It's this focus and passion that has helped the team behind the 3@1 franchise concept, Chris and Belinda Dunn, to grow the group to over 60 stores today.

PROFILE: 3@1 franchising offers a one-stop retail opportunity in the business and communications industry, ranging from electronic communication (email, internet access, e-commerce); business communications (photocopying, laminating, binding, printing, a photo lab and stationery); and postal services (local and international courier, mail box rentals, etc.).

HISTORY: 3@1 Franchising turned 14 this year and continues to grow from strength to strength. Communication technologies have changed dramatically over the years, but the 3@1 franchise brand has continued to evolve in order to make state-of-the-art electronic communication available to its customers nationwide.

TRAINING & SUPPORT: Franchisees are carefully selected and the 3@1 business formula is transferred through face to face personal, in-depth and onsite training. We offer guaranteed support and assistance with site location, store set-up, a turnkey opening and provide a wide variety of marketing materials.

More information:
•The total turn-key set up cost in the region of R550 000.00 exclusive of VAT including franchise joining fee.
•The total setup cost will vary slightly, depending on the size of the proposed location and excludes landlord, Telkom and working capital (we recommend R100 000 or 6 months operating expenses).
•The average shop size ranges from 70 Square Metres to 80 Square
Metres.
•Financing: The full amount is due upfront.
•We assist in site sourcing, site selection and lease negotiations,
full training and a turnkey setup.
•We are a full member of the Franchise association of South Africa.
•For a fully comprehensive info pack please visit www.3at1.co.za

New franchises sold for 2013: The Galleria- Amanzimtoti, Cradlestone Mall - Krugersdorp, Ermelo main road and Horizon view - Westrand.